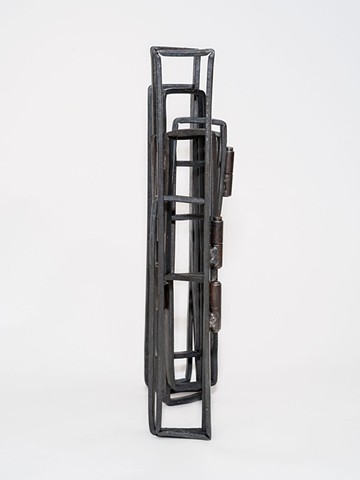 Forged Fibs
Hand-forged steel stock frames, MIG welds, hand-cut steel hinges, and wax finish.
Dimensions vary between 24 x 2 x 10" to 24 x 8 x 18"
2018
Forged Fibs is a smaller forged steel piece based on The Fib Unheard. Proportionally and kinetically, it also disrupts the mathematical and aesthetic truth of the fibonacci sequence. This is achieved through scaled-down components representing the larger work's 7 foot-long components that interrupt the sequence of 1:1:2:3:5:8.


Purchased anonymously in 2018 for a private collection.
Signed with the initials "JK" stamped on the bottom corner of the tallest component.
Photographed by Tran Tran